INGREDIENTS
A miracle molecule. A youth infusion. A life-giver. Hyaluronic acid gets a lot of hype in the realm of beauty, and all of it is deserved. But what is hyaluronic acid and what does it do for your hair? And why do our hair scientists love it so much? Let's explore the wonders of this powerhouse hydrator, and explain why it is such a hero in Kérastase ranges like Blond Absolu and Densifique.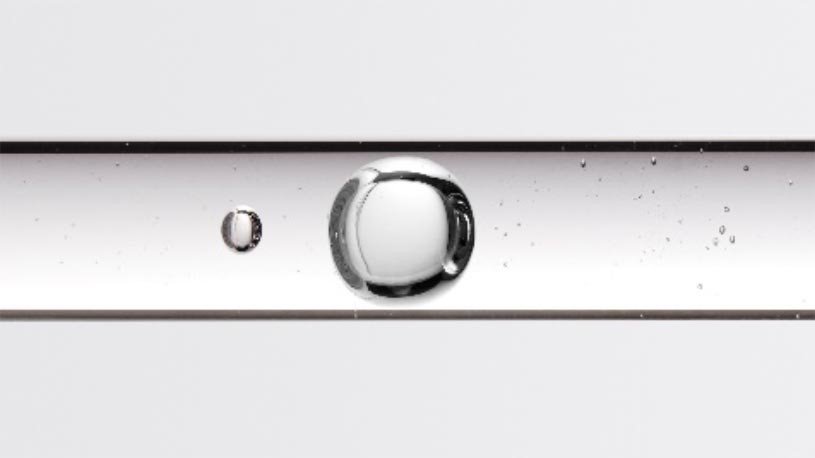 What is hyaluronic acid? Where does it come from?
Discovered by scientists in 1934, hyaluronic acid is a special molecule that occurs naturally in the human body, an essential part of the support system of the skin and hair. It is the reason healthy faces look plump and dewy, and one of the ingredients that makes hair supple and radiant.
How does hyaluronic acid benefit the hair?
In skin care, hyaluronic acid is beloved for its ability to blur fine lines and take years off of the appearance of the complexion. A magnet for moisture, it attracts 1000 times its weight in water, giving it its signature plumping, freshening effects. In hair care, the effect is similar—instant hydration, bounce and shine. Incredibly nourishing, hyaluronic acid revitalizes hair by infusing it heavily with moisture.
How can I apply hyaluronic acid to my hair?
A leave-in hair serum such as Cicaplasme (from the Blonde Absolu range) is a great way to get the intensive moisturizing benefits of hyaluronic acid. Even better, a hair care routine featuring hyaluronic acid at each step will ensure maximum absorbency and efficacy. Your body turns over one third of its hyaluronic acid every day, so it's important to continue to supplement and replace it frequently. A shampoo and conditioner formulated with hyaluronic acid will cleanse your hair and scalp and deliver serious moisture from follicle to tip. You'll see the difference immediately.
Does hyaluronic acid strengthen bleached hair?
Hyaluronic acid is beneficial for any hair type, but it really helps dry or sensitized hair. Which means it's particularly good for blonde hair. Hyaluronic acid restores some of the natural strength and moisture lost during the bleaching process, and prevents future breakage. That's why it's a hero ingredient of the Blond Absolu range. Hyaluronic acid works wonders for all types of blonde hair. It means you can be any kind of blonde you want and still have soft, strong hair!
Is hyaluronic acid safe?
It is completely safe to apply hyaluronic acid to the hair. The molecule is already naturally present in the body, synthesized by the cells in the outer layers of the skin and also inside connective tissue. The space between collagen and elastic fibers is made up of hyaluronic acid water proteins. The problem is, it depletes over time, so replenishing the hair and scalp with hyaluronic acid regularly is essential to keep them vital.
RANGES & RITUALS
How to use hyaluronic acid to enjoy the hair hydrating benefits.
For Blondes
hyaluronic acid hydration for hair
weakened by bleach
For Mature Men
Densifique
plumping moisture for men with thinning hair
Haarpflege-Services
Ihre persönliche Haarpflege-Routine
Fusio-Dose im Kérastase-Salon
Hier erfahren Sie mehr über unsere einzigartige salonexklusive Haarpflege für gesünderes, schöneres Haar in weniger als 5 Minuten.